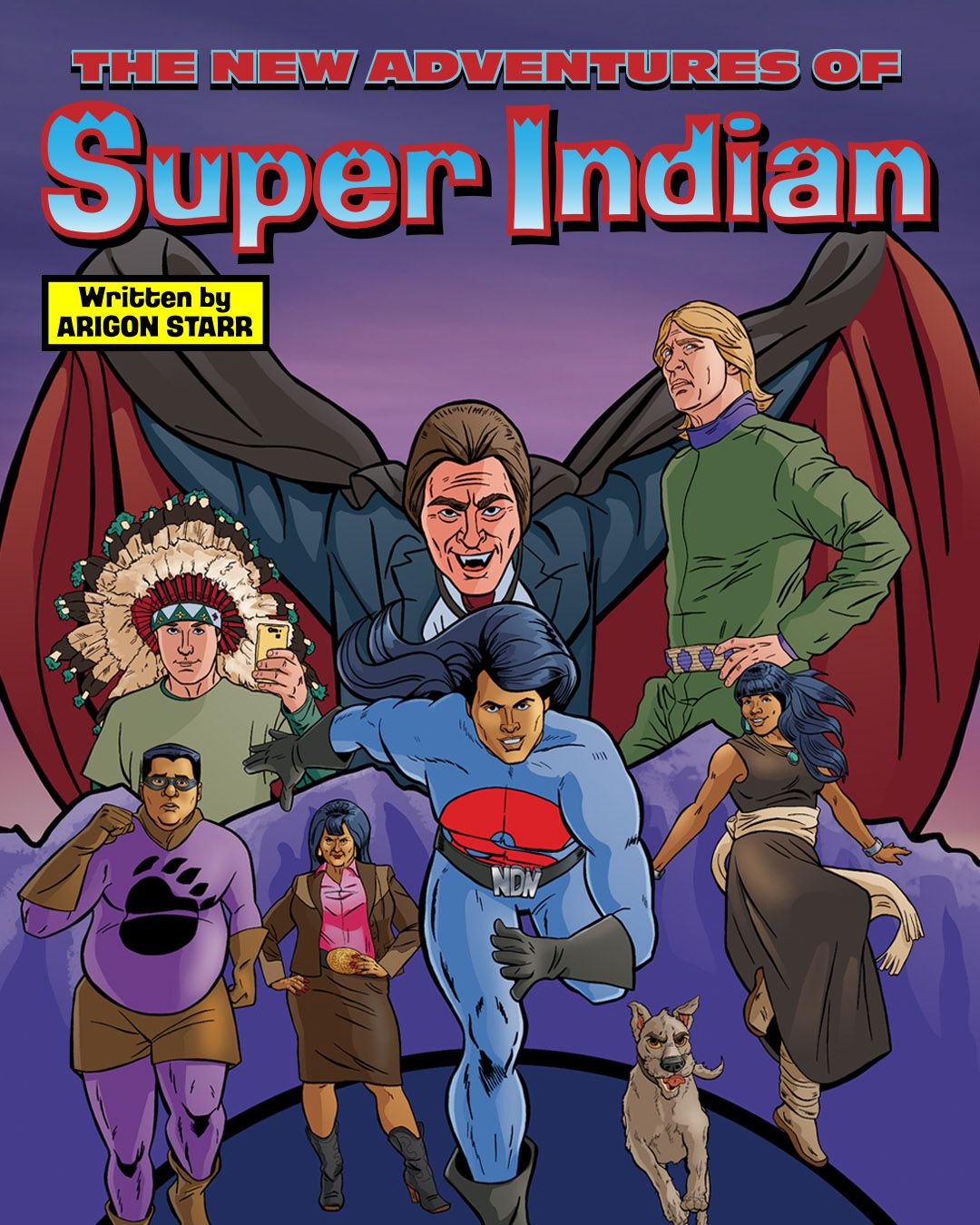 Get ready to take another wild ride to the Leaning Oak Reservation! As many of you know, Arigon Starr is the creator of the Native American Indian superhero, "Super Indian." "Super Indian" began as a radio series in 2006/2007 and in 2011 a webcomic, in 2021 a published graphic novel...and now returns as an audio theater series for Native Voices at the Autry.
The first of three episodes debuts on Wednesday, April 14th at 4:00pm Pacific Time. Two more episodes will follow on Wednesday, April 21st and Wednesday, April 28th. Each episode is available as for free via the Autry Museum of the  American West. All you need to do to listen is register and you can listen in. Here's the link:
https://theautry.org/events/performing-arts/native-voices-presents-new-adventures-super-indian
Arigon wrote and co-directed each episode, in addition to providing her acting and music scoring skills to the production. The run time for each episode is approximately one hour.
The production hired sixteen actors to portray 95 different parts. Each episode was recorded on a separate audio track as the actors read along on a Zoom screen. After the taping, the audio files were assembled by the talented sound designed Thomas Maggs in the UK. 
This is the first full production under the direction of Native Voices at the Autry's new artistic director, DeLanna Studi (Cherokee). The show was co-directed by Olivia Espinosa and features Native actors who are based in New York, Minnesota, Oklahoma, Northern California and all over Southern California.
The radio program "American Indian Airwaves," recently interview Arigon Starr and DeLanna Studi for their show. You can listen to the interview with host Larry Smith, here:
https://soundcloud.com/burntswamp/comedy-culture-education-and-performative-arts-in-the-new-adventures-of-super-indian?fbclid=IwAR1fiYLNFD_SnCBOUUYCG0aqMm4uwYKN2OWWTzcjWJuwfP5spLS0vd3ULhI