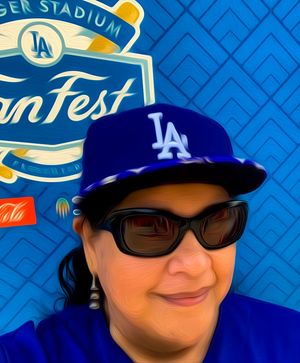 Howdy! Arigon Starr here! It's been a long transition from Tulsa to Los Angeles, but it's happening and it is very exciting!
As most of you know, I've been with the Tulsa Artist Fellowship since 2017 and sadly, that chapter is finished. The good news is that I've made so many new friends and have started so many projects with Oklahoma roots, it will keep me traveling back and forth during 2020.
I am working on several different projects, including finishing the long-delayed "Super Indian Volume Three," and revamping the Super Indian Comics website to include the backlog of online weekly webcomics. As I finish more pages of "Volume Three," there will finally be new webcomics to share with everyone. Yahoo to that!
There is work started on writing a few new play projects as well. More on those as they become more fleshed out!
In the meantime, I will blog more here on this site to keep y'all coming back! Thanks for checking out the new site. It's a great way to stay in touch with everyone who's been so kind to like my music, writing, art and all the crazy projects I keep coming up with.
Arigon Starr | Los Angeles, CA | February 3, 2020